Cordt Akers
Cordt Akers
Associate Attorney
An associate attorney at Cogdell Law Firm, Cordt Akers loves nothing more than trying cases before a jury, and prides himself in being an aggressive trial lawyer. While other attorneys may shy away from a tough case, Cordt will not hesitate to aggressively and effectively represent you in trial. He is committed to securing the best possible result for every client he represents.
History
Cordt Akers was born and raised in Houston, Texas to a family of attorneys and obtained his law degree at South Texas College of Law. At South Texas, Cordt excelled in the school's nationally-renowned trial advocacy program, earning the title of top trial advocate in his class and being named Regional Champion of the American Association for Justice Trial Competition in 2011. He was inducted into the prestigious Order of Barristers – a national honorary society for those who demonstrate extraordinary advocacy skills. He was also voted Most Outstanding Graduate of his law school class by his peers.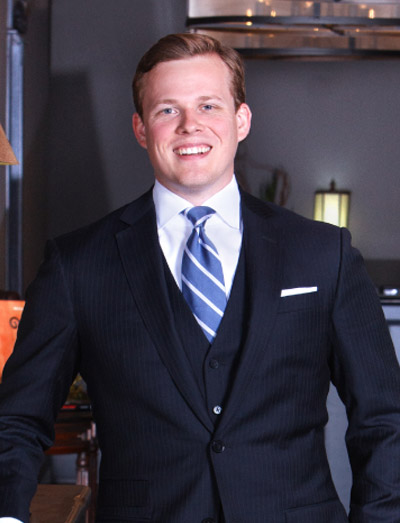 After law school, Cordt began his career with the Harris County District Attorney's Office, where he spent time practicing in misdemeanor, juvenile, and felony court, trying dozens of cases to jury verdict. As an Assistant District Attorney (ADA), Cordt handled hundreds of criminal cases from inception to conclusion ranging from misdemeanor DWI cases to all the way to aggravated felonies. After trying dozens of cases to jury verdict, he was quickly promoted to Chief Prosecutor of a misdemeanor court, supervising attorneys in all matters of practice.
Cordt is the son of the prominent trial lawyer Brock Akers, and lives in Houston with his family. He is an accomplished jazz musician, and currently holds a position as an Adjunct Professor of Trial Advocacy at his alma mater, South Texas College of Law.
Education
B.S., 2009. Tulane University
J.D., 2012. South Texas College of Law

Order of Barristers
Dean's Advocacy Award
Best Overall Advocate
Most Outstanding Male Graduate
Admissions
Texas, 2012
Southern District of Texas, 2014
Organizations
Order of Barristers
Harris County Criminal Lawyers' Association
Texas Criminal Defense Lawyers' Association