Brock C. Akers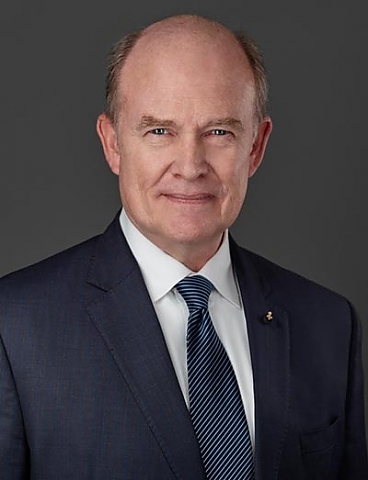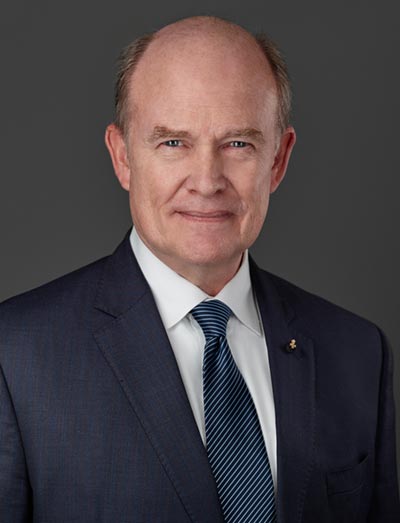 Mr. Akers' law practice started at Vinson & Elkins, one of the nation's largest firms, before he joined Phillips & Akers as a Shareholder. In 2014, after Phillips Akers Womac merged with a large, regional firm, he commenced his own practice with The Akers Firm. He has tried to verdict over 400 lawsuits, including a wide range of subject areas: products liability, premises liability, retailer liability, construction, railroad, truck and automotive, and many and various business related matters. Few lawyers in the country have been as active and successful at the courthouse as Mr. Akers in the past four decades.He has been listed in each edition of The Best Lawyers in America® since 1999, where those listed are nominated by and have received a consensus support from their peers. Mr. Akers is listed in the area of personal injury. He is rated an "AV Preeminent" attorney by the iconic Martindale-Hubbell rating service. Other publications, including the Texas Lawyer and Houston City Magazine have included Mr. Akers among their various lists of Super Lawyers. He is ranked by AVVO, a peer rating service of lawyers as Superb, with a perfect 10 rating. In 2013, as a result of his efforts, Phillips Akers Womac was named the Retailer Liability Firm of the Year for the United States by Acquisition International.

Mr. Akers has served on a Pattern Jury Charge Committee for over 30 years, making him the longest serving Pattern Jury Charge member in the state. He was the chair of the Negligence Committee for 10 years, and currently is a member of the Oversight Committee.

In addition to his regular practice, Mr. Akers speaks and writes frequently at many and various continuing legal education seminars on a variety of subjects including trial tactics, premises liability, Deceptive Trade Practices Act and other matters. He is the principle author of The Trial Lawyer Series of books published by Knowles Publishing, a multi-volume set of instructional books for civil trial lawyers.

In 1995, Mr. Akers served on a select committee with the Texas Legislature charged with revising and reforming the Deceptive Trade Practices Act, and has several times been asked to speak and counsel legislative committees in this area. In 1996, the Texas Association of Defense Counsel honored Mr. Akers with its President™s Award for his service to that organization through his legislative activities.

Mr. Akers has been married since 1984 to Colleen Cullen Akers, and has three children. His oldest son, Cordt Akers, spent years at the District Attorney's office as a prosecutor, then joined the pre-eminent criminal defense firm, Cogdell Law Firm, where he practiced for several years before joining The Akers Firm. His daughter Allison Akers is a former school teacher, currently a stay at home mom. His son Bradley runs two companies—one a roofing company, Republic Roof Systems and the other a digital marketing company, Elevated Marketing Solutions. He is the proud grandfather of Benjamin Akers, Camila Gras and Logan Akers. He is active in various church related groups, and serves on various boards of charitable institutions.

Mr. Akers was born Milwaukee, Wisconsin, October 30, 1956; admitted to bar, 1981, Texas; also admitted to U.S. District Court, Southern, Eastern, Northern and Western Districts of Texas; U.S. District Court Arizona; U.S. Court of Appeals, Fifth Circuit; U.S. Supreme Court.
PREPARATORY & LEGAL EDUCATION:
Texas Christian University (B.A.,1978)
University of Texas (J.D., 1981)
Order of the Barristers
Board of Advocates
National Mock Trial Team
Review of Litigation
CERTIFICATIONS:
Board Certified in Personal Injury by the Texas Board of Legal Specialization
Board Certified in Civil Trial Law by the Texas Board of Legal Specialization
Board Certified in Civil Trial Law by the National Board of Trial Advocacy
Elected to the American Board of Trial Advocates, holding the distinction of Diplomat.
Senior Fellow, Litigation Counsel of America.
MEMBERSHIPS & OTHER HONORS:
State Bar of Texas
Houston Bar Association
Defense Research Institute
International Association of Defense Counsel
Texas Association of Defense Counsel (Vice-President, Board of Directors 1987-98)
Chairman of Deceptive Trade Practices Act Legislative Committee 1988-90
Chairman of 1990 TADC Trial Academy
State Bar Pattern Jury Charge III Committee, 1991-94
State Bar Pattern Jury Charge I Committee, 1987-1991, 1994-present
Vice-Chairman, 2000-2006; Chairman, 2006-2017
Special Disciplinary Counsel
Houston Bar Foundation (Fellow)
Texas Bar Foundation (Fellow)
St. Thomas More Society of Galveston-Houston, Former President
Barrister, Order of Centurions
Trial Law Institute
Diversity Law Institute
Chairman, Houston Rookie Trial Institute, TADC